The most important things to know before buying land
What do you need to know before buying land?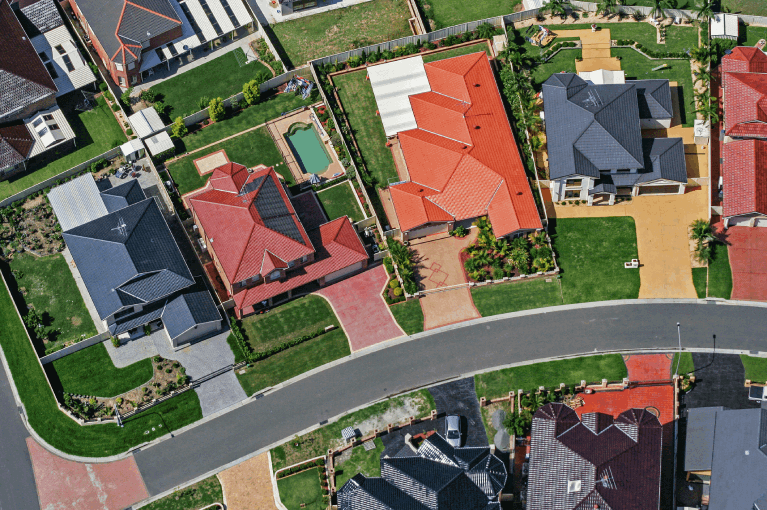 Should I buy land or a house?
If you want to build a new home, buying a fresh block of land that hasn't been built on before, is the most cost-effective first step. It gives you a blank canvas to be able to build the perfect home to suit your needs.
Buying land and building a home takes time – anything from six months to a couple of years depending on the type of land you buy, and home you want to build.
Buying an existing home is much faster, but more restrictive.  In a major city like Sydney, it is also highly likely to be more expensive – not to mention the fact that you're buying second-hand.
Many first home buyers, investors and downsizers in Sydney are opting to take advantage of the cost benefits of building a new home, knowing they'll have something brand-new at the end of the process.
Where can I build a house?
To build a permanent residential structure like a home on land in NSW, you first need permission.
The local Council decides where you're allowed to build, according to the zoning of land within their area.  Land Zoning is the term used for the specific rules for what can be built on a parcel of land.
For example, while some parts of Sydney are zoned as high density – meaning blocks of apartments can be built in that area – low density means only free-standing homes are allowed.  There are some areas, like industrial precincts, where it's not possible to build a residential dwelling.  Land zoned as rural – that is, for the purposes of agriculture – also have rules as to how much of a given parcel of land can be dedicated to a home.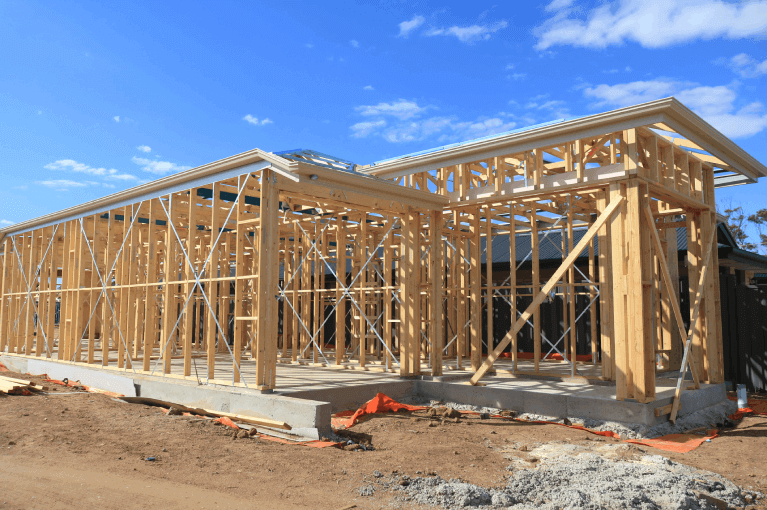 On residential blocks, zoning also dictates factors like setbacks (that is, how close to the street you'll be allowed to build the home and any attached structures, such as a carport), and how many storeys high a home can be.  It will also impact a landowners' ability to build a second dwelling like a granny flat on the site.
The most cost-effective way to buy land to build a house on, is to purchase a greenfield block.
What is greenfield land?
Greenfield is the term used to describe fresh land that has been made available by the government for new housing.
As cities and regions grow and established areas become more populated, greenfield areas are a more affordable way to buy and build a new home.  As new infrastructure such as roads and rail connect these emerging areas, the land is released for purchase by aspiring new home buyers.
Some of the most popular locations for greenfield land in Sydney include Austral and Leppington in Sydney's south-west, and Marsden Park and Box Hill in the city's north-west.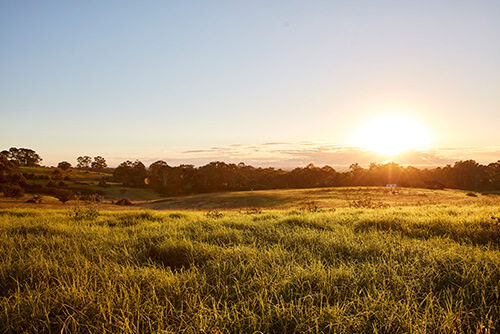 Another term you may come across is brownfield, which describes land that was previously developed but is not in use.  This land can be costlier and more time-consuming to build on due to contamination and other site cleaning costs.
A third way to buy land for building a new home is to purchase an existing home, demolish it and start again – what our industry calls a knockdown rebuild.  This is more popular among people who already own the home they want to replace.
Where can I buy greenfield land in Sydney?
Most of Sydney's greenfield land is in emerging suburbs in and beyond the city's middle suburban areas.
Some of the most popular locations for greenfield land in Sydney include Austral and Leppington in Sydney's south-west, and Marsden Park and Box Hill in the city's north-west. Rawson Communities has neighbourhoods in each of these locations.
What do you need to buy land?
When you buy land and build a house, you need two separate loans – one for the land, and one for the build.
Speak to a mortgage broker, such as our own team at Mint Loans, about land finance.  They'll help you find the best option to suit your circumstances, and structure the finance around the land registration process (more on that shortly).
Generally, there will be three steps to pay for your land.
Secure the block – a $2,000 fee paid to take the land you want off the market, while you get your finances in place to buy the block.
Deposit – upon signing the land contract, you'll pay 10 per cent of the land purchase price, minus the $2,000 you paid to secure the block (not including the cost of the build). Even if you're buying a house and land package, you'll still pay for the land separately.
Final payment – when the land has been registered and is ready for building to start, the balance of the land cost is payable.  This means that you now own the block and are able to build your home on it.
What is land registration?
When greenfield land is rezoned for residential housing, it really is a blank canvas.  Roads need to be built, and services such as sewer, water, power and gas need to be established in the area.
It's up to your local Council to build the roads and have essential services connected to your block.  Until that happens, the land is unregistered – meaning you can start the process of buying it, but can't do anything with it at this stage.
Once Council is done, they will give their permission for the building of houses in the area to start.  This permission comes in the form of land registration.
Once your land is registered it becomes build-ready land. You can now start the process of building the home.
Across Rawson Communities estates, we typically have a range of registered and unregistered lots available – meaning we have lots where you can start building straight away, and others that will take longer to be build-ready.
When will my land be registered?
In greenfield areas, land registration can take from three to 18 months, depending on the location.
When you're looking at places to buy, make sure you ask when the land you're looking at will be registered.
If you're hoping to have something you can move into within six to eight months, for example, you should be looking for land that is already registered, or will be registered for building to start within the next month or two.
What size block do I need?
The size and shape of your block, and its location, will determine the kind of house you can build.  For example:
A narrow block will mean you can't build a house with a wide frontage, and may need to consider building a two-storey home for the amount of floor space you want.
You may be attracted to a corner block – but while it is bigger, it also has two street setbacks, which will restrict what you can build on the site.
If the block is sloping, you may find the cost of building is slightly higher to cover leveling the area you intend to build on.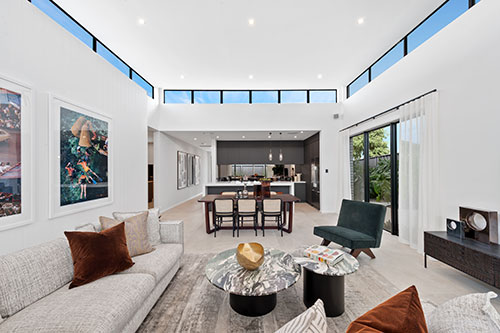 Every Rawson Community neighbourhood block has already been fully assessed, with a range of housing options determined and ready to go.  This means we can match a block to you based on the type of home you want to build, in the area you want to live.
How do I buy land?
A good first step is to talk to us and find out what's available in your budget and timeframe.  We have land available across north-west and south-west Sydney, and can help you Build Happy through the process.
​