Land for Sale in South West Sydney
Endless possibilities – both now and into tomorrow.
With Sydney's second international airport under construction, the South West is undergoing major changes including road and transport upgrades, new shops, schools, outdoor recreation, health and wellness facilities and more.
This region offers easy access to Sydney's CBD and beyond. With well-connected roads to the South Coast, Liverpool and Campbelltown, the South West has quick links to the University of Western Sydney, the University of Wollongong's Liverpool campus, and major retail centres like Westfield Liverpool.
A growth corridor set to transform into a major metropolitan destination with plenty of open space, the South West gives residents all they need to embrace life to the full.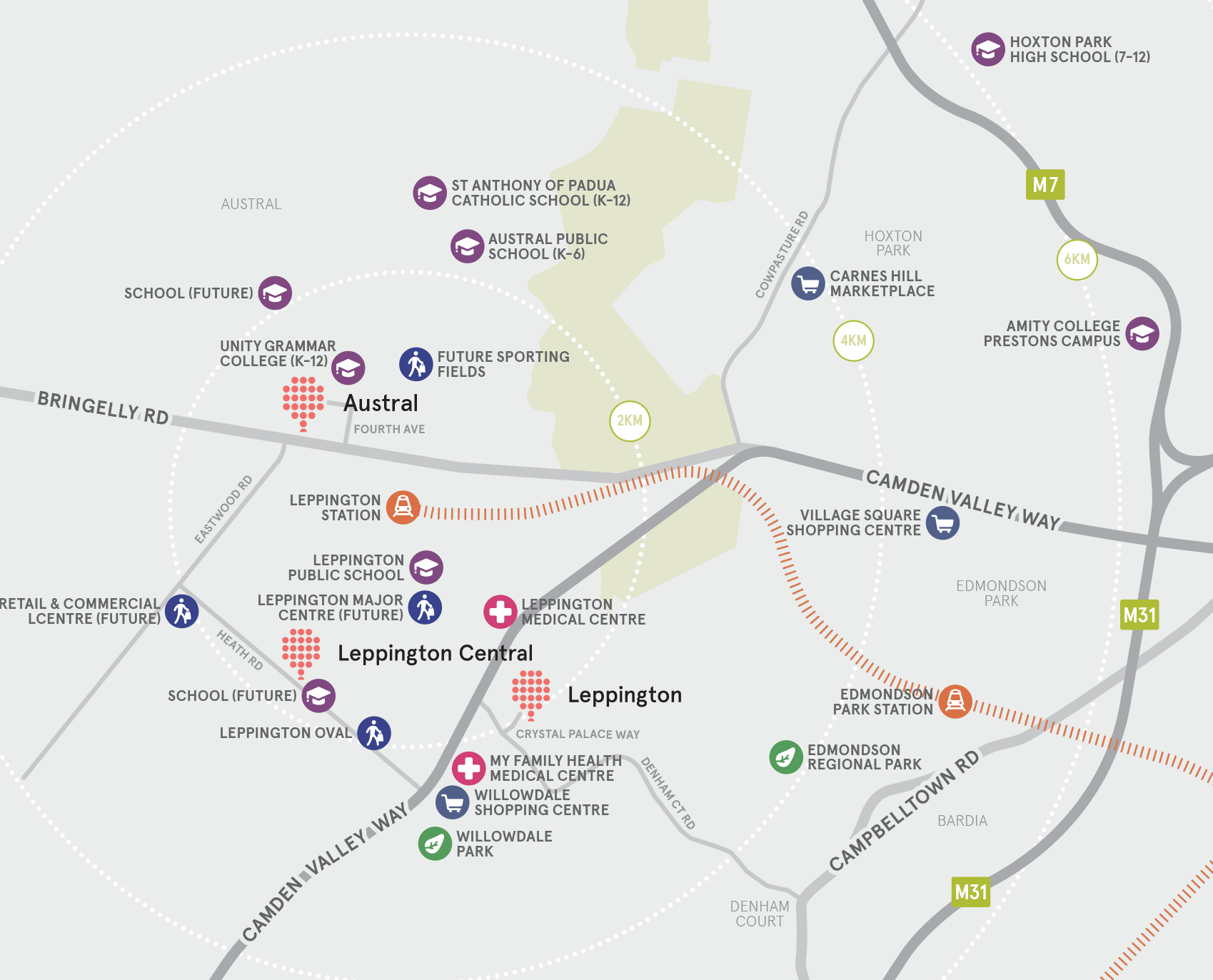 Transport
2 train stations
Business
3 business centres
Airport
Quick links to future airport