Sydney's South West opens up a wide range of possibilities, both now, and for the future.
With Sydney's second international airport due to open a short distance away, the area is undergoing an extraordinary pace of change, bringing major upgrades in infrastructure and amenities, while retaining the local charm of historic neighbourhoods like Camden.
The south west offers easy access to Sydney's CBD and beyond, with well connected roads to the south coast. Campbelltown, one of Australia's fastest-growing cities, is drawing a new generation of families to the area. It's well supported by healthcare facilities, educational institutions (with 10 schools in a 10km radius) including the University of Western Sydney and the University of Wollongong's Liverpool campus, and also major retail centres like Westfield Liverpool.
Sydney's South West is a growth corridor set to transform into a major metropolitan destination, yet still retain plenty of green space to play in, giving young families all they need to embrace life to the full.
Looking to buy land or house and land packages in South West Sydney? Find out more with these handy guides:
How to buy: Home & land package
How to buy: Land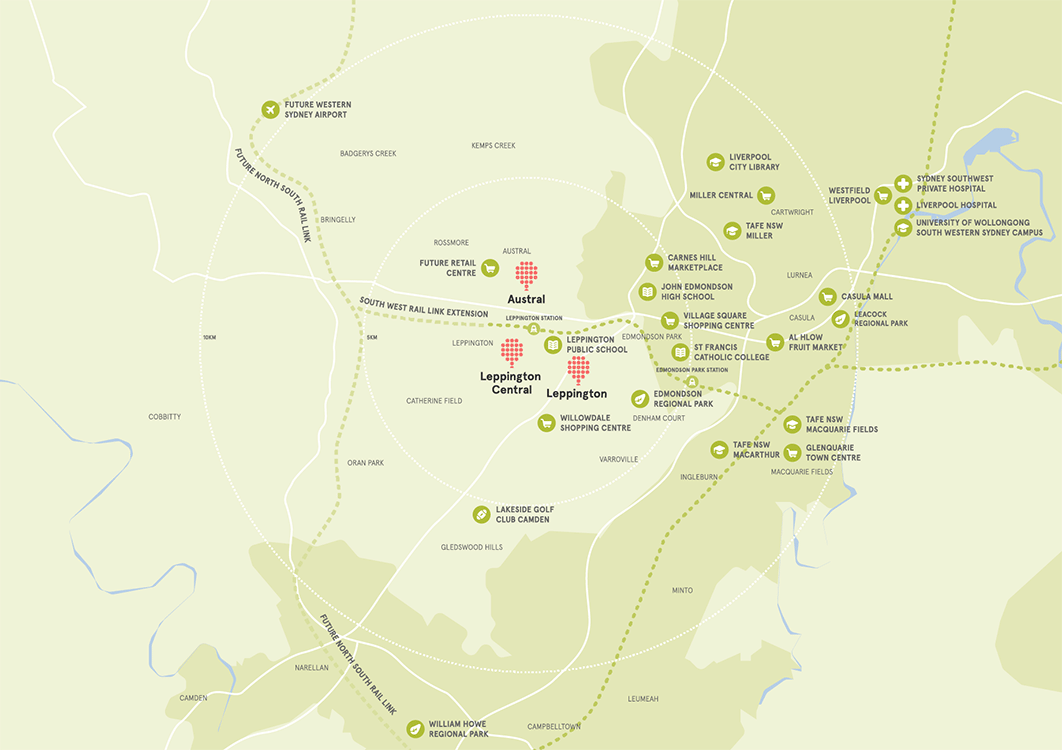 Transport
Well connected roads and easy access to Sydney's CBD
Lifestyle
An abundance of amenity offerings including well supported healthcare facilities
Education
A selection of educational institutions, including the University of Western Sydney
Retail
Major retail centres, including Westfield, Liverpool
Parks
An abundance of green spaces and parklands