Next door to Elara, a sense of freedom and open space await at Marsden Park.
Land for Sale in Marsden Park
A place offering an abundance of outdoor recreation and convenience, Marsden Park is surrounded by over 450 hectares of protected green zones, 100 hectares of outdoor recreation areas and an exciting future town centre.
Sports
Within 2kms of 2 sporting fields
Retail
Within 1km of town centre
Education
Within 6kms of schools, TAFE NSW and Western Sydney University
Business
Within 8kms of 2 business centres
Project Masterplan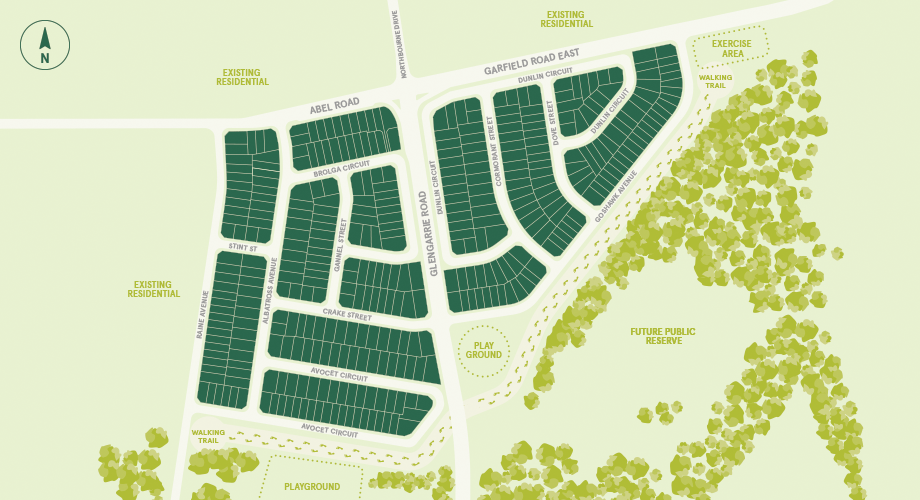 Land Pricing Guide

*Lots of the same or similar area (m2) may vary in price due to pricing considerations including but not limited to location, aspect and site grading.