"How do I make sure I'm not going to get ripped off?"
"My husband and I have bought and sold a few properties over the years, but we've never built one from scratch.  I'm quite excited about it, but also very apprehensive.  We're both worried that we're going to be taken advantage of, or will be talked into signing contracts that are going to trap us into extra hidden costs.  We've heard lots of stories about this, and don't want to have the same thing happen to us.  How do we make sure we're not going to be cheated?" - Chantel, Lurnea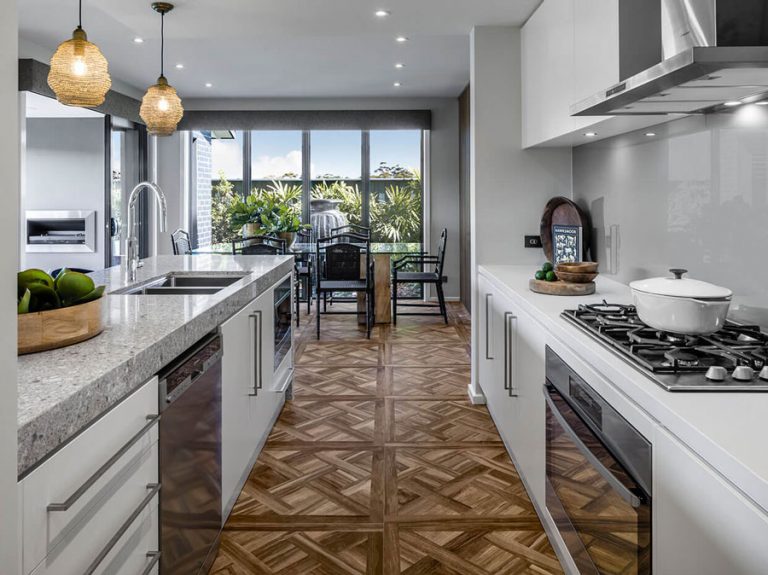 – Nick Chandler, Rawson Communities
Hi Chantel,
I had the very same fears when my wife and I built our first home, and I work in the industry!  I know it's a natural thing to be nervous about doing something for the first time, but it's a sad thing that our industry gives reasons for mistrust.
Not long ago, I contributed to an article on this topic.  To answer your question, here it is below.
Hopefully this helps to put your mind at ease.
Regards, Nick.
How to know your builder can be trusted
Most of the people starting the process of building their own home in Australia are doing it for the first time.  We rely on friends and family for advice, and usually turn to Google when we're not sure – but for the most part, we're blindly trusting that our builder knows what they're doing, will keep their promises, and won't rip us off.
It doesn't have to be that way.  Rawson Communities' GM, Nick Chandler says even someone with no building industry experience can accurately predict how trustworthy a builder is with a little desk research, and by asking the right questions.
"I get asked all the time, how do I know I can trust this builder?  Having gone through this process myself, and worked with many builders of different sizes and approach, I look for these four main things," he says.
Can the builder prove they're reliable?
"The big builders especially will advertise about how trustworthy they are.  What you want to look for though, is what their customers say about them.
"One easy way to do that is to look them up on Product Review (www.productreview.com.au), which is a site where customers of a business can independently review their experience.  A ranking of between four to five stars is excellent – but it's worth spending time looking at what their customers have said about the build process, and more importantly, how issues were resolved.
"Also, check that the builder is registered with ASIC (www.asic.gov.au), which is the business registration arm of the Australian government.  Using the builder's ABN or ACN, you'll be able to tell how long they've been in business and if there are any issues with their registration.
"Lastly, don't be afraid to knock on doors.  If you see a home you like in the area where you're planning to build, introduce yourself.  Ask the owner about the process.  In my experience, most are happy to share, and even show off their home."
Is the builder financially capable?
According to Nick, this is a big factor that can easily be overlooked in the process of choosing a builder.
"Essentially, what you're asking is, will this builder be around not only to build my home, but also to fix any issues that come up after they've handed over the keys?
"What you don't want is a fly-by-night builder operating out of the back of a ute.  This is about getting what you paid for, and protecting yourself if something goes wrong with the build."
Some questions to ask include:
Does the builder have resources to run multiple jobs at once?  If they're switching tradies between jobs all the time, the build will take much longer and costs could blow out.
Does the builder have display homes nearby that match the home I want to build?  Having a presence in display parks like HomeWorld, for example, is a sign the builder is established and has the infrastructure to deliver your home on-time and on-budget.
Does the builder have a display centre showcasing the different building products and components?  If not, how do they propose you're going to be able to choose the many different fixtures and appliances that will make your new house a home?
Is the builder upfront about the price?
"The cost of building a comparable home really shouldn't vary significantly between builders.  At the end of the day, they will consist of many of the same components and labour effort.  The trap comes where less scrupulous builders aren't disclosing some of the inevitable costs.
"If you're seeing big differences in price between builders, it probably means you should dig deeper into what the cheaper build price doesn't include.  Often it means the builder doesn't know enough about the block you're asking them to quote on.
"The fact is, this is pretty common, particularly in places like Sydney and Melbourne where competition is high.  Not doing your homework puts you at risk of seeing your budget blow out, sometimes before work has even started on your build," Nick says.
Some questions to ask to determine how up-front your builder is on price, include:
Land survey: has your builder spent time surveying your block of land before giving you a quote?  If not, it means they're not factoring in the many variables that will affect their price.
Exclusions: what isn't included in their quote?  Vital elements including fill disposal (that is, getting rid of earth dug out of the site to make way for the slab, for example), retaining walls, driveway and landscaping, will need to be factored in to your budget if they're not included in the build cost.  Overall, this can add tens of thousands to the final bill.
Site costs: is the builder taking into account things like the type of soil on your block (for example, some clay soils will require a thicker – and more expensive – slab), the depth of bedrock to determine how deep piers need to be laid, and the slope of the block, before a final quote is given.
Services: does the builder know if there are sewer pipes or water mains under the block that will need to be protected during the build process?
Risk management: is there bushland near the block, for example, that may impact the cost of building on the site due to the threat of bushfires?
"It's also worth looking into the relationship between the seller of your block of land, and the builder.  Have they worked together before?  How closely do they collaborate to manage challenges and take responsibility for any cost impacts?
"Ultimately, you shouldn't sign anything until you're absolutely sure that you know what you're going to be paying and you have the answers to all these questions.  It's also worth checking your builder's policy for how any cost overruns are handled in the event of a miscalculation; a reputable builder will often agree to absorb these," Nick says.
What does my gut tell me?
"There are a lot of technical and financial areas you can check, but don't underestimate your instincts.  You can ask all the questions you like, but if your gut is telling you something isn't right, listen to it.
"For most people, building a home is the biggest and most important financial decision they'll ever make.  If you don't feel like you can trust your builder over the months it's going to take between breaking ground and handing over the keys, keep looking."
Has this helped?  If there's something you'd like to ask Rawson Communities' GM, Nick Chandler about choosing a builder, you can email him at customercare@rawson.com.au.
Get more information on Rawson Communities selection of build-ready land for sale or contact us here.
​