Market update:
Monday 30 March 2020
Investors being encouraged to jump back into market
Record-low interest rates and reduced buyer activity resulting from COVID-19 lock-downs have prompted founder of Pure Property Investment,
Paul Glossop
to suggest now is a good time for investors to get back into the property market.  Our take on this: buying a house and land package instead of established property will deliver the benefits of low interest rates and relatively lower purchase prices, while avoiding the risk of having to find tenants in the short- to medium-term.
What should I do next?
Give us a call
if you're considering a property investment but are worried about the short-term implications of buying established property.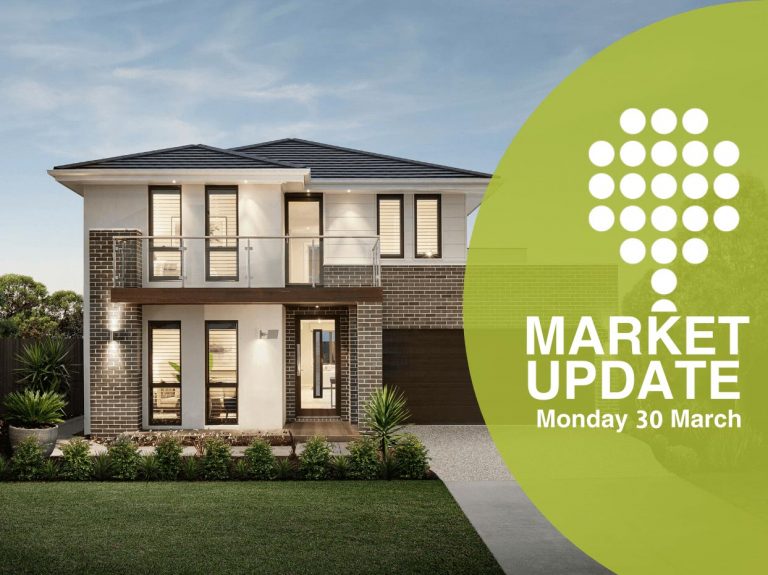 Auctions on hold due to COVID-19
After PM Scott Morrison announced last week that all public gatherings, including housing auctions, are to stop as part of COVID-19 restrictions, sales of established housing in Sydney has slowed significantly.  This is more a pause than a full-stop – auction houses report there are thousands of homes waiting to go under the hammer when live sales are allowed to resume – and many vendors who had previously committed to marketing campaigns have carried on.  It remains to be seen how this impacts the market, which has been rising steadily since July 2019.
What should I do next?  Take the opportunity to keep investigating your options without having to compete with FOMO buyers.
Construction of infrastructure, housing continuing
While many businesses and industry sectors have been told to close shop to help contain the spread of COVID-19, the building sector continues to deliver infrastructure and housing projects.  Federal and State Governments have allowed our sector to keep working provided strict social distancing and hygiene measures are in-place on all sites.
What should I do next? If you have any concerns regarding your project time frames, call us on 1300 733 193.
​