Market update:
Monday 23 March 2020
RBA cuts rates again, more stimulus on the way
The Reserve Bank of Australia has made an extraordinary 25 basis point cut to the official cash rate, bringing it down to a record 0.25 per cent.  This is in line with measures being taken by other central banks around the world in response to the COVID-19 pandemic, and triggered the introduction of quantitative easing measures.  In all, the RBA and Morrison government have together
committed $105 billion
to help prop up the Australian economy and protect businesses and the Australian people from the economic implications of COVID-19.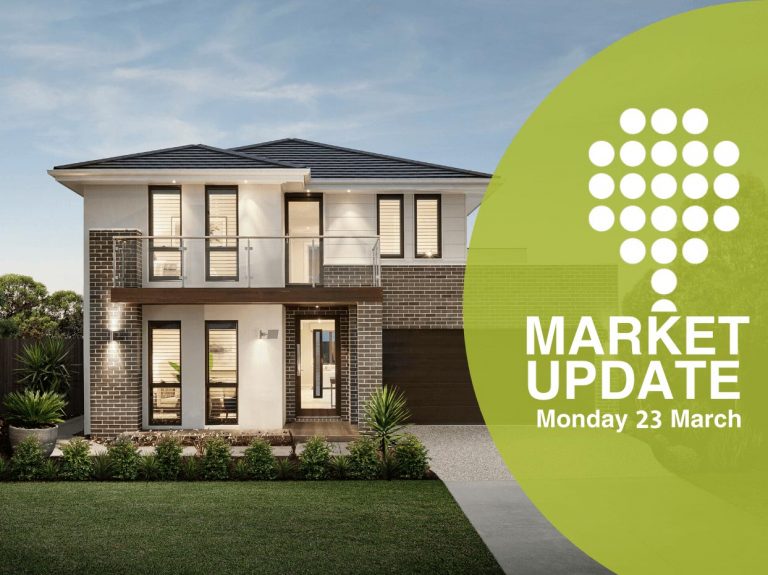 What should I do next?  Pay attention over the coming week.  The Morrison government has committed to introducing even more stimulus measures within days.
Banks coming to the party
CBA moved quickly to introduce relief measures for business borrowers and some fixed mortgage customers following the RBA announcement late last week.  Expectations that the banks will be asked to suspend mortgage repayments in the near future are high, as banks follow the example being led by the Morrison government and RBA to help Australians ride out the COVID-19 situation.
What should I do next?  Watch to see how your bank responds this week.
Work continues on home building sites
Like many in our line of work, Rawson Communities and our in-house builders, Rawson Homes and Thrive Homes have been working to maintain supply lines and ensure building projects are able to continue at this time.  Our work schedule remains on-track in line with enhanced health and safety measures including social distancing and personal and site hygiene, and support for workers who are ill and need to self-isolate.
What should I do next? If you have any concerns regarding your project time frames, call us.
​