How long does land registration take?
…and seven other common questions about buying land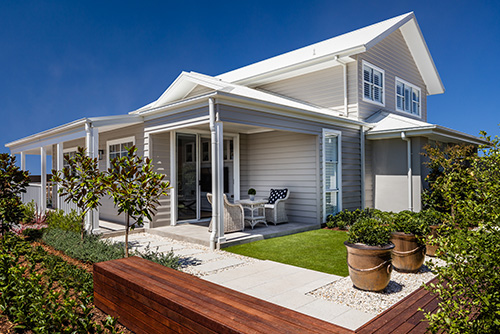 How long does land registration take?
What is land registration?
Land registration is what you need in order to be able to start building on a fresh block of land.  That is land that hasn't been built on before – referred to by government and builders and greenfield land.
Greenfield land is generally an area that the State government has acquired and rezoned to make space for new housing.  In Sydney, emerging suburbs like Austral and Leppington in the south-west, and Marsden Park and Box Hill in the north-west, are homes to some of the city's biggest greenfield housing projects.
Because a lot of these areas were most recently used for agriculture, they need services such as water, sewer, power and gas to be connected to subdivided blocks.  Roads need to be built and public transport routes also need to be expanded to connect them to the rest of the city.
The local Council is responsible for making all this happen, and for granting permission for you to start building.  This permission comes in the form of land registration.
Is land registration different to the land title?
While land registration is confirmation that your land is ready to start building on, a land title is the official record of ownership of that land.
When you buy a block of land in NSW, you are recognised by law as the owner under the Land Torrens Title system, managed by NSW Land Registry Services. Find out more about the most important things to know before buying land.
Why do I need to get my land registered?
Land registration is the permission you need to start building on your new block of land.
It's worth noting that this isn't the only permission you need.  Council also needs to sign off on the designs of your new home; to that end; your builder will organise either a complying development certificate (CDC) or a development application (DA) with your home design.
What's the process of registering land?
You will generally buy greenfield land from a land developer, like Rawson Communities.  The land developer will help you find a block in a location that's right for you.
You can buy land that has already been registered – often referred to as build-ready land – or unregistered land.  If the land hasn't been registered yet, the land developer will manage this process on your behalf.
Nearly all the work that goes into making a block of greenfield land ready for building is handled by the local Council.  You'll be kept informed on the process and advised when the land is ready to go.
How long does land registration take?
In greenfield areas, land registration can take from three to 18 months, depending on the location.
Land registration timing will have a big impact on how long it takes for you to build and move into your new home.  If you're in a hurry, look to buy build-ready land or land that is due to register within the next month or two.
An advantage of buying land that is yet to register is that it gives you more time to organise finance.  Once you've laid down a deposit on your block, the balance of what you owe isn't due to be paid until land registration is confirmed.
What do I need to do to get land registered?
All you need to do is put a deposit on a block of land.  Everything else is taken care of.
The local Council does the work required to connect your block to services such as power, sewer and water, and get roads built in and around the estate you're buying into.  As the land developer, we monitor this process and keep you informed on progress.
How long after buying land do I have to start building?
New land development projects typically require land purchasers to start building within a certain timeframe of registration of their block.  The common build commencement window is 12 months, but this can vary.
That said, this is something you can speak to the land developer about when researching the land to buy – either to secure a variance in the contract, or find an alternative block that better suits your timeframes.
How do I get started?
A good first step is to talk to us and find out what's available in your budget and timeframe.  We have land available across north-west and south-west Sydney, and can help you Build Happy through the process
​