Is now a good time to be building?
"We're grateful for the help you've given us over the past couple of months but, with everything that's happening because of coronavirus, we're worried now isn't a good time to be buying. We're lucky that our jobs are safe, but after hearing about problems with builders getting materials, my husband still thinks we should wait." - Jane, Wallacia
Hi Jane, Coronavirus has us all on edge at the moment, and you'd be mad not to be cautious right now, regardless of your financial circumstance. I'm really glad to hear you and your family are doing okay. For anyone we've been helping to find land and build a home whose financial circumstances have suddenly changed as a result of COVID-19, we're working to find a solution that helps them adapt. My first piece of advice to you and your husband is to make a decision you feel comfortable with at this time. There's enough uncertainty at the moment without creating more for ourselves. That said, I am telling anyone who is in a position to do so, to consider depositing on land in the short term – for three reasons: Your land is going to take 6-18 months to register after you put down a deposit. I know you were considering a $400,000 block and putting down the required 10 per cent deposit now means you secure that block and start the registration process. Waiting will mean you may miss out, and land registration will take that much longer when you do decide to go ahead as there is likely to be an influx of people wanting to buy land and build a home. Once you've put down your 10 per cent deposit, you don't pay the balance until the land has been registered. This means you have 6-18 months before you need to trigger your bank loan for the remaining 90 per cent. Ray Treacy from our in-house mortgage broker, Mint Loans is advising clients who he has been helping with savings plans, to review their banking arrangements in light of recent RBA rate cuts. While a record low 0.25 per cent official cash rate is great for mortgage customers, it's terrible for savers who won't be earning interest and will still be subject to bank fees. By putting that money to work as a deposit on land, you'll be avoiding possibly losing money by keeping it in the bank. The share market is incredibly volatile, banks are costing you money – but the value of land has withstood the test of time. Of course, we're here to help whatever you decide to do. If there's anything we can do to help you make your decision, please don't hesitate to call me on 0434 057 476. Regards, The Rawson Communities team.
Find more helpful information on our blog or contact us here today.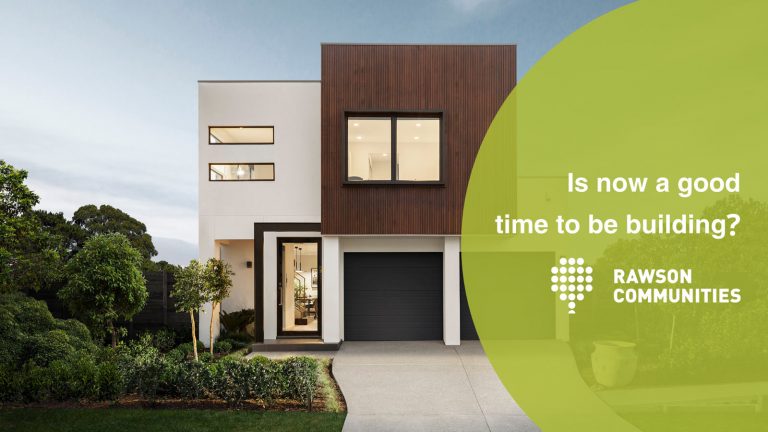 ​