Are you ready for the First Home Buyer Deposit Scheme?
Our in-house mortgage broker,
Mint Loans
has been closely following developments relating to the incoming Federal Government First Home Buyer Deposit Scheme.  In this guest post, Mint broker Ray Treacy explains what first home buyers can be doing now to get ready for the scheme's introduction on 1 January 2020, given there are only 10,000 chances.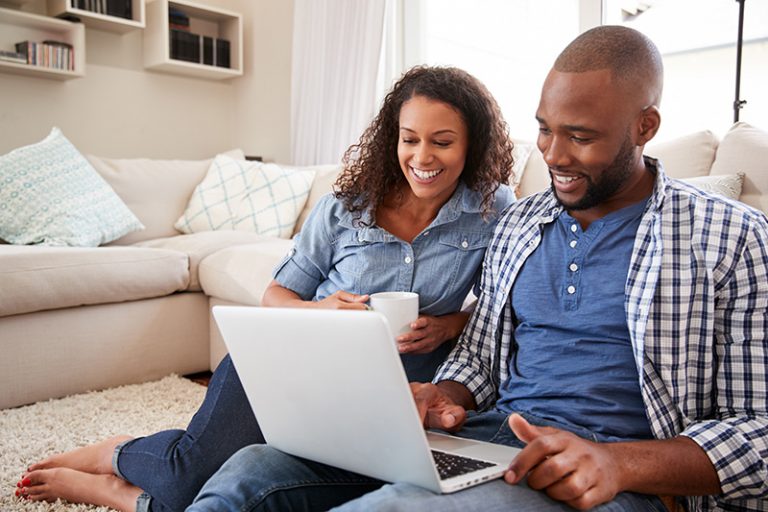 New Year's Day will be more than the start of a new decade for Australians trying to buy their first home.  It'll also be the start of their race to win one of the 10,000 spots to get a leg-up on their home deposit – which will significantly reduce the time it'll take them to purchase a house.
You may say, 10,000 is a lot.  But that only accounts for about 10 per cent of all first home buyers in the market right now.
So, how can you improve your odds of a one-in-10 chance of securing a place in the Scheme?
What we know so far
At the time of writing this post, we still don't know much about how this Scheme will work.
We know that the Morrison Government will be lending 10,000 Australians up to three-quarters of the 20 per cent deposit they need to avoid expensive lender's mortgage insurance (LMI).  This will be for people who have not purchased a home in Australia before, and have at least 5 per cent of the purchase amount saved as a deposit.
We also know the Government intends to introduce this Scheme for applications from 1 January 2020.
Lastly, we know that for first home buyers looking to purchase in Sydney, the property needs to cost no more than $700,000.  Given the average price of a stand-alone house in Sydney is currently over $1 million, this means you'll most likely need to be looking in Sydney's south-west and north-west suburbs to take advantage of the Scheme.
For example, Mint Loans is currently working with a growing number of first home buyers looking to buy Rawson Communities house and land packages for under $700,000.
There is a lot of detail on this Scheme still to be shared by Government.  As a result, please keep in mind that everything I say from this point will need to be checked once more details are released – hopefully between now and New Year's Day 2020.
Why should I be worrying about this now?
Getting your finances in order to prepare for securing a home loan from a bank is not a quick process.  You need to prepare for the rigorous investigation of your finances that a bank will undertake, as it decides whether or not to grant you a mortgage.
Plus, we expect competition for places in this Scheme will be high.  Getting everything ready now, before the Scheme is introduced, makes sense if you want the best chance of securing a spot.
What will the application process be looking for?
So far, we know that First Home Buyer Deposit Scheme applicants will need:
An idea of what they intend to spend – which suggests that having conditional pre-approval from a lender would be a good idea (more on this later).
Savings of at least 5 per cent of the expected purchase price.
Proven ability to service (pay back) a home loan by demonstrating a steady and consistent income.
We don't know yet if application to the Scheme will require you to have identified what you want to buy.  We also don't know if the Scheme applies to properties that first home buyers have already placed a holding deposit on – but if it were me, I'd be waiting until the Scheme is released before depositing on a property.
How do I prepare my finances ahead of 1 January 2020?
Until we know more about the Scheme, we're working on the basis that the best way to prepare is concentrate on what lenders are looking for, and looking to avoid, in new home loan customers.
For example:
Get your personal debts under control. This includes making sure you have at least three to six months of credit card and personal loan repayments in order, with no late payments and penalties.
Get rid of Afterpay and similar services Lenders are looking at more than your finances; they're looking at character.  Right now, home lenders are typically concluding that Afterpay users are buying more than they can afford, which is a red flag.
Demonstrate your ability to save. Most lenders are looking for at least six months of genuine savings with consistent contributions.  It would be even better if you can show that you haven't drawn money out of these savings over that period.
Will I need proof a bank will lend to me?
We don't know what the Scheme's application process will require – but better to be safe than sorry.
It's good practice anyway, to be seeking conditional pre-approval for a home loan before you go too far down the road of choosing a property.  You especially shouldn't be placing any non- refundable holding deposits on land, for example, before you have gone through a thorough lending assessment with a bank or lender.
Conditional pre-approval is what you get from a lender who has fully assessed your finances.  This is different to the initial calculation you can do with a bank online, or in a branch, based only on what you tell a piece of software.  You'll know if you've gone through this process, it takes time, and requires a credit assessor to independently investigate your financial history.
If that process is successful, your conditional pre-approval will provide a written, reliable indication of what your lender is prepared to lend you.  This is generally good for three to six months – enough time to find something to buy and – if you're short on your deposit, and depending on the criteria, of course – apply for assistance from the First Home Buyer Deposit Scheme.
Keep in mind that the more you've saved, the better the treatment you're likely to get from your lender.  While the First Home Buyer Deposit Scheme talks about a 5 per cent minimum, if you do not qualify for the scheme, you'll actually need more like 7 to 8 per cent of the purchase price saved in order to cover additional purchase fees and charges including LMI.
What's the next step?
If you've already been doing a lot of what I've suggested here, you're well on the way to having a good chance of securing assistance from the incoming scheme.
If you're still working through it, and need help, drop me a line at Ray.Treacy@rawson.com.au, or contact our friendly Rawson Communities team here.
​